You can easily add children and their devices to your account:
Step 1. Download the Safe Lagoon app to the child's device
Step 2. Sign in using your account credentials.
Step 3. When you reach the "Create or choose a profile" screen, tap the round + button in the lower right.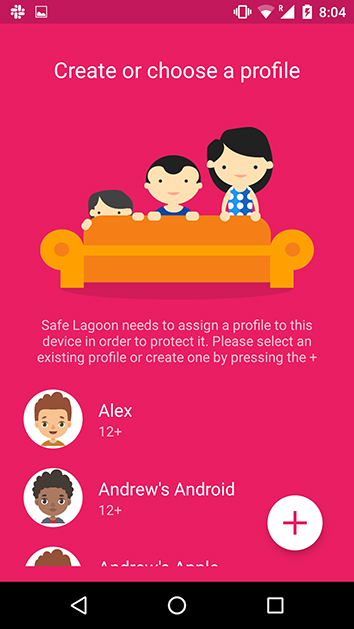 Step 4. Create the profile and continue with the setup steps and Launch Safe Lagoon.
With Safe Lagoon Premium you can protect 10 devices. With Safe Lagoon Big Family you can protect up to 20 devices.
During your free 7-day trial, you can create up to 2 profiles only.